On Wednesday, September 20th, Chaparral Golf, in collaboration with the National Golf Center in Madrid, premiered the first virtual interclub tournament in Europe. The event received support from the leading company in technology installation on golf courses, TOPTRACER.
Chaparral Golf Club and the National Golf Center, a prominent institution in Spain for promoting and developing golf, joined forces to create a groundbreaking event. This event marked a significant advancement in the convergence of technology and sports and attracted a large audience, including friends, representatives from neighbor golf clubs, the Mijas City Council, sponsors, leading personalities from the golf industry, as well as specialized media.
The tournament took place simultaneously at the golf academies of both clubs, with the prestigious brand TopTracer, a leader in golf technology, joining this grand partnership. Thanks to the technology provided by TopTracer, the participants were able to experience golf in a high-fidelity virtual environment, simulating the iconic St Andrews course, undoubtedly the most famous golf course in Europe.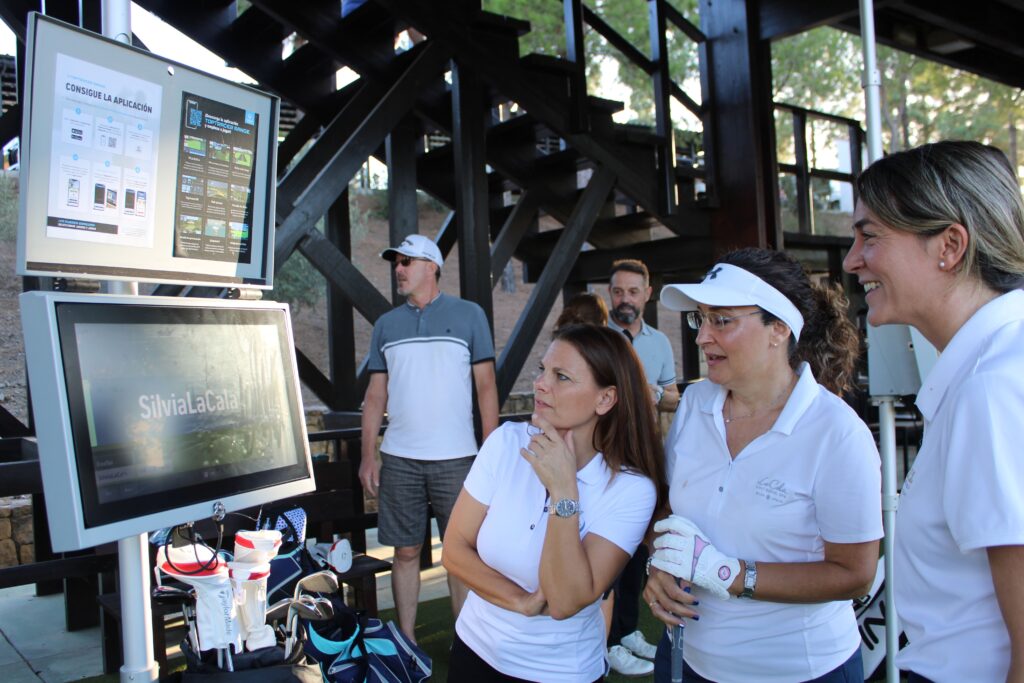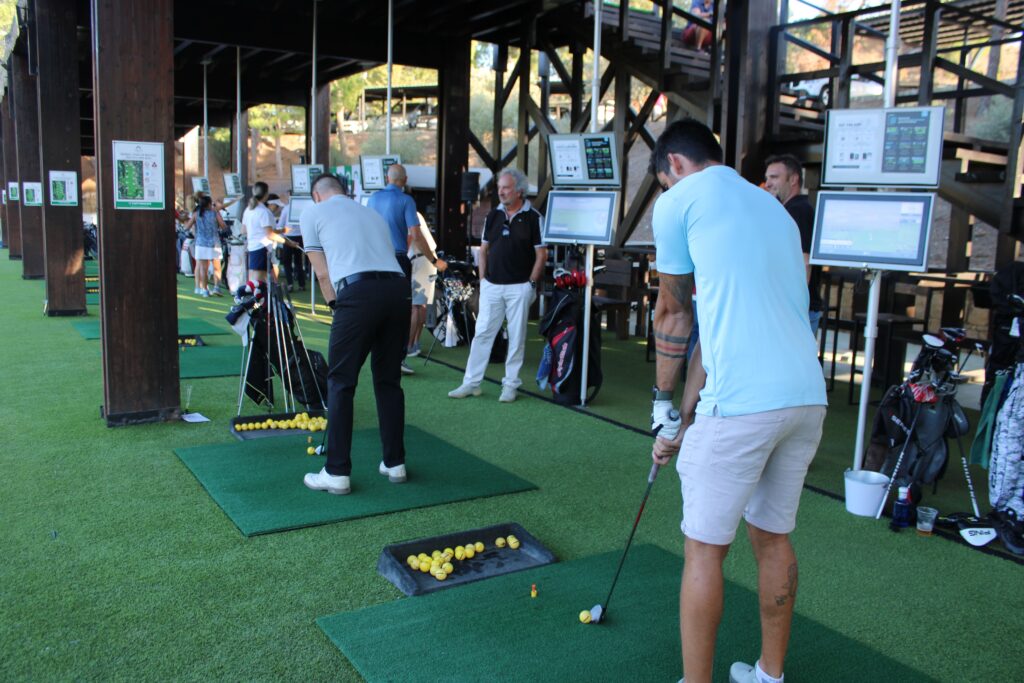 Domingo Gavira, director of Chaparral Golf, expressed his enthusiasm for this unprecedented partnership: "We are thrilled to work alongside the National Golf Center in organizing the first virtual golf event in Europe and proud of the staff from both clubs for their engagement in the organization. This collaboration will allow golfers of all levels to enjoy a unique experience that combines the tradition of golf with technological innovation."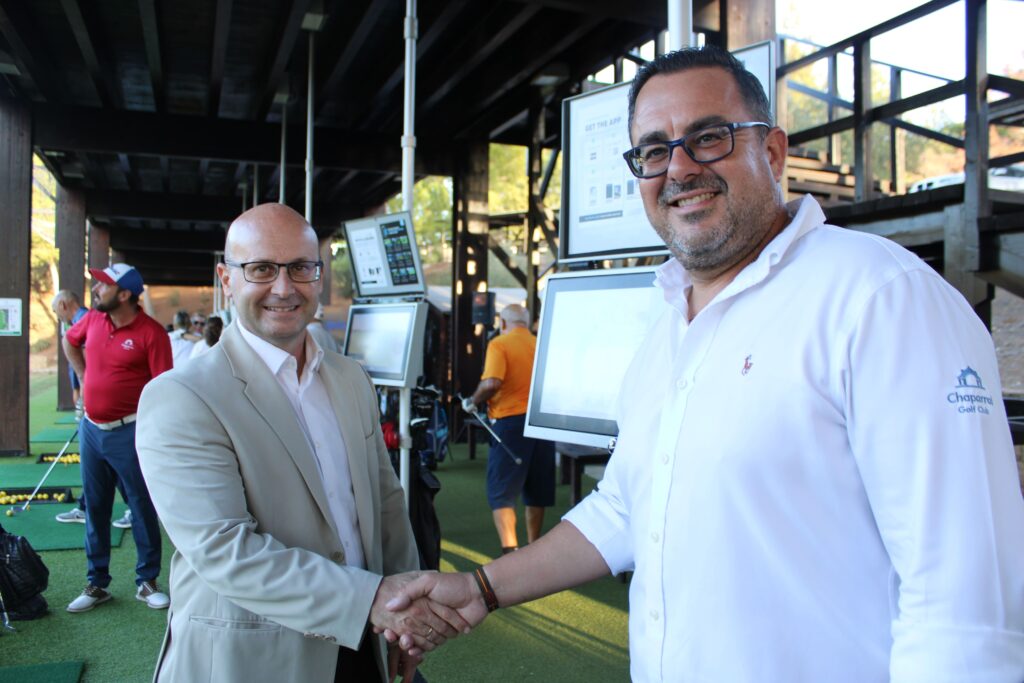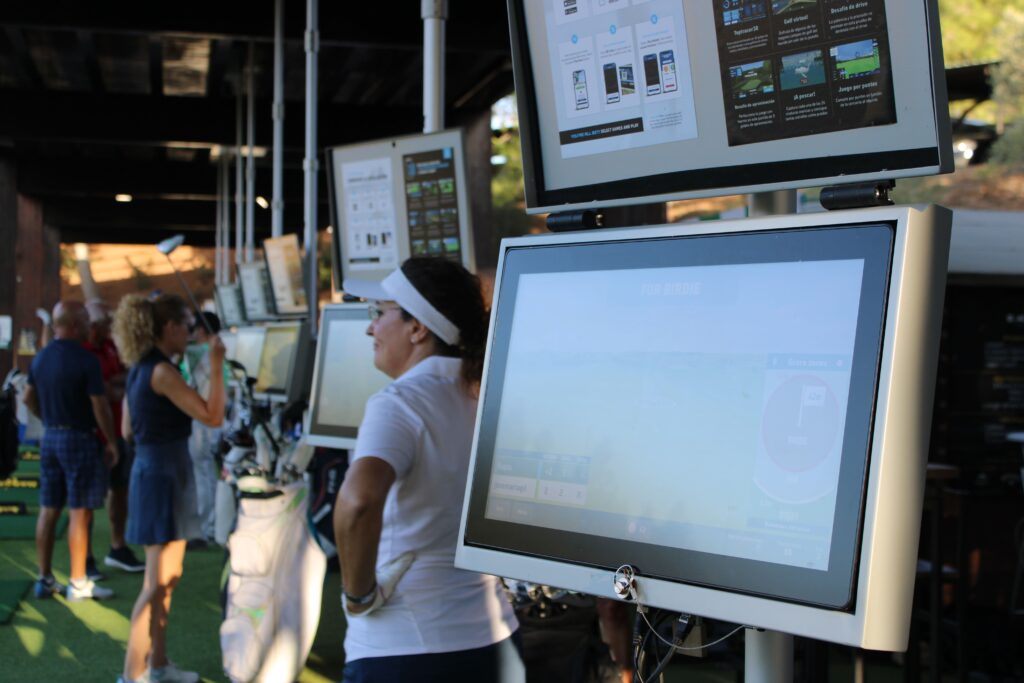 "We are delighted to join forces with Chaparral Golf Club to carry out this pioneering event in Europe," said Alberto Cobos, sports director of the National Golf Center. "We believe that initiatives like this represent great innovation, as they allow golfers to enjoy world-class courses and compete in a highly realistic virtual environment. We are confident that this event will mark the beginning of a new era and open up new opportunities for golf promotion in Europe."
On behalf of Chaparral Golf and the National Golf Center, we want to express our deep gratitude to all the sponsors who made our first interclub tournament a great success. It was a day filled with excitement and sporting excellence, and we could not have achieved it without your generous support.